Wenshuo Han
Senior Software Developer
Sydney
B.IT - Internet Application, M.IT - Database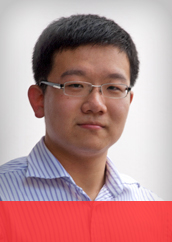 Limits, like fears, are often just an illusion
Wenshuo Han
Limits, like fears, are often just an illusion
Wenshuo Han
Wenshuo Han
Senior Software Developer Sydney
B.IT - Internet Application, M.IT - Database
---
Wen is a Senior Software Developer at SSW. He specializes in developing solutions with ASP.NET (prefers C# over VB.net), SQL Server, SilverLight and SharePoint 2010.
**
Some of Wenshuo's client projects: **
**
NRMA
**ASP.NET Dynamic Data application providing funding for Community Grants and Reporting with SQL 2005 back end.
**ENERGETICS
**ASP.NET application with LINQ to SQL provding a strategic management tool to address business response for climate change.
**UTS
**Assist and teach UTS Short Courses in .NET, SQL Server 2008
**Wen's internal projects: **
SSW Code Auditor** -** one of the best tool for developers to audit their code.

Related Technology: C#, Windows Forms, SQL Server 2005, Reporting Services, ADO.NET, MS Sync Framework, Regular Expression, Web Services(WCF).

**SSW SQL Deploy

**Helps you automatically deploy schema changes to your backend SQL Server.

Related Technologies: C#, SQL Server, Windows Forms

SSW Website

SSW's official website. Help to upgrade our website with Faceook Integration in SharePoint 2010.

Related Technology: SharePoint 2010, XML,ASP.NET 3.5,C#,VB.NET,Web Service,TFS
---
Interested in what Wenshuo can do for you?
Contact Wenshuo's Account Manager to discuss your project
or call on +61 2 9953 3000