Eden Liang
Software Architect
China
Bachelor of Engineering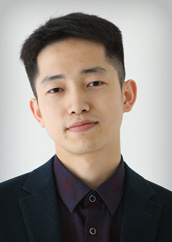 Actions speak louder than words
Eden Liang
Eden Liang
Software Architect
China
Bachelor of Engineering
---
Skills
.NET MVC

|

.NET Webforms

|

HTML5

|

jQuery

|

React

|

Vue

|
.NET Core
---
I'm a passionate developer with over 7 years of.NET development experience, 7 years React/Angular experience, and is a Scrum Technical Team Leader.
I love to learn new technologies and is an all-around full stack developer who is particularly good at Front-end. As a React evangelist, he has done many presentations in the community at Fire User group, Hangzhou.
I graduated from Hangzhou Dianzi University majoring in Software Engineering.
Outside of work, I love to ride and play badminton.
---
Interested in what Eden can do for you?
Contact Eden's Account Manager to discuss your project
or call on +61 2 9953 3000