Igor Goldobin
Senior Software Architect
Brisbane
B.InfoTech (hons), B.Eng (hons), M.InfoTech, Prince2 Practitioner, MCPD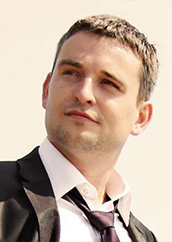 Without requirements or design, programming is the art of adding bugs to an empty text file.
Igor Goldobin
Igor Goldobin
Senior Software Architect
Brisbane
B.InfoTech (hons), B.Eng (hons), M.InfoTech, Prince2 Practitioner, MCPD
---
Skills
.NET Core
---
With well over 12 years of experience in software engineering and business intelligence , Igor has had a great deal of exposure to large government, gaming, finance and mining industries.
Applying his innate understanding of software engineering and his wealth of mobile and web development experience, Igor successfully delivers projects to businesses and executives that provide best possible value.
Igor has been involved in a number of data mining and business intelligence projects, including cube designs, reporting, data prediction and simulation.
---
Interested in what Igor can do for you?
Contact Igor's Account Manager to discuss your project
or call on +61 2 9953 3000