Sebastien Boissiere (Seb)
Software Architect
Melbourne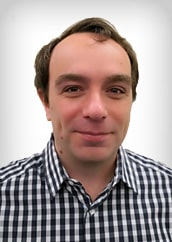 First, solve the problem. Then, write the code.
John Johnson
Sebastien Boissiere (Seb)
Software Architect
Melbourne
---
Skills
.NET

|

Scrum

|
React

|
Java

|
Angular

|
.NET Core

|
Vue

|
HTML5
---
Sebastien is a Software Architect with more than 10 years of experience in software development in France, China and now Australia.
Before working for SSW, Sebastien worked for the world-leading company for HR and Payroll, ADP, for 10 years, developing solutions used to pay hundreds of thousands of employees. First using Java/J2EE and Oracle database then .Net/.Net Core, Angular and SQL Server.
Since joining SSW, he delivered integration tests on an environment composed of Azure Data Storages, Event hubs, Databricks and Rest API for Nintex. Beside working for big clients in Victoria, he also works on SophieBot, SSW,s AI solution for enterprise companies.
---
GitHub contributions
---
Interested in what Seb can do for you?
Contact Seb's Account Manager to discuss your project
or call on +61 2 9953 3000