Shane Ye
Software Architect
China
Bachelor of Computer Science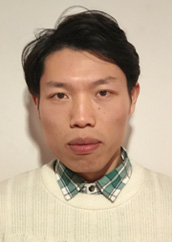 The difference between a pebble and a mountain lies in whom you ask to move it.
Shane Ye
Shane Ye
Software Architect China
Bachelor of Computer Science
---
Skills:
Office 365 | React | Angular | jQuery | CSS | HTML5 |
.NET Core |
TFS |
Vue |
.NET
---
Shane is a software architect with extensive background working with web application development.
He is passionate about the technologies he works with on a daily basis, knowledgeable of all the development cycle stages and has a good command of coding languages. Has much experience in teamwork and excellent problem-solving skills.
In his spare time, Shane loves playing basketball and enjoys reading.
---
Interested in what Shane can do for you?
Contact Shane's Account Manager to discuss your project
or call on +61 2 9953 3000