Brooke Rooney
Personal Assistant / Office Administrator
Sydney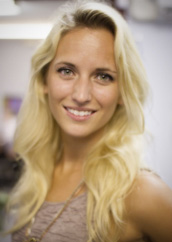 "Even the smallest person can change the course of the future." -LOTR
Brooke Rooney
"Even the smallest person can change the course of the future." -LOTR
Brooke Rooney
Brooke Rooney
Personal Assistant / Office Administrator Sydney
---
Brooke Rooney is an American from Knoxville, Tennessee, and is incredibly excited to be a contributing member of the SSW team. She is the Personal Assistant to SSW's Chief Architect, Adam Cogan, and is also responsible for the smooth day-to-day running of the office.
Having only been at the office for a few months, Brooke is already known for her distinct Southern use of the word "y'all", cranking out 6 pull-ups at a time during the company workout break, and happily expressing her obsession with anything and everything Lord of the Rings.
She hopes that her positive energy and previous administrative experience will encourage more team effectiveness, and help Adam breathe a little easier each day.
---
Interested in what Brooke can do for you?
Contact Brooke's Account Manager to discuss your project
or call on +61 2 9953 3000