Duncan Stark
Office Manager and PA
Sydney
Bachelor of Science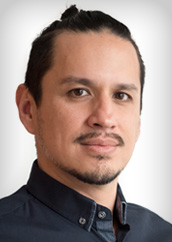 Point your toes!!!
Duncan Stark
Duncan Stark
Office Manager and PA Sydney
Bachelor of Science
---
Skills:
Social Media
---
Duncan takes care of the day to day administration of the Sydney office as well as being the personal assistant to Adam. He spent many years working in the public service before deciding to move to the private sector for a challenge.
In addition to working for SSW he is a Latin Dance instructor and has won an Australian title as a professional Bachata dancer. His speciality is Brazilian Zouk in which he is one of only a few qualified "Advanced" leve competitors in the world. If you would like to see his work, check out his facebook link.
---
Interested in what Duncan can do for you?
Contact Duncan's Account Manager to discuss your project
or call on +61 2 9953 3000