Harley Kemelfield
Work Experience
Melbourne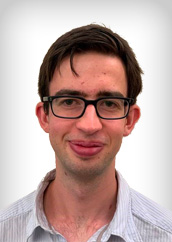 Programming is about bringing your ideas to life. It is also a direct application of Murphy's law.
Harley Kemelfield
Harley Kemelfield
Work Experience
Melbourne
---
Skills
Python

|
SQL

|
Java
---
Harley is an intern at SSW. He currently studies a Bachelor of Science, majoring in Computing and Software Systems. Harley is learning a lot of skills, both technical and communication-based, and he is thoroughly enjoying the experience.
In his spare time, he has a keen interest in Artificial Intelligence, and is currently undertaking an online course about Machine Learning. At a recent SSW AI Hack Day, he decided to build a program that would predict if a song would be popular, with varying levels of success. He also enjoys chess and playing piano.
---
Interested in what Harley can do for you?
Contact Harley's Account Manager to discuss your project
or call on +61 2 9953 3000