Stanley Sidik
System Administrator
Sydney
Bachelor of Information Systems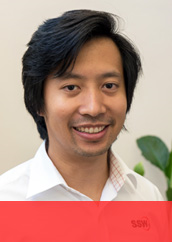 Have you switched it off and on again?
Stanley Sidik
Have you switched it off and on again?
Stanley Sidik
Stanley Sidik
System Administrator Sydney
Bachelor of Information Systems
---
Stanley is an IT professional with over ten years industry experience, a graduate of Macquarie University in B. Information Systems. His field of expertise is design, implementation and management of IT Infrastructure and network. A strong believer of continuous IT improvement to remain aligned with business objectives, through new technology and business process re-engineering.
Past projects include working with clients such as Virgin Active, BP, Blockbuster Australia, Woolworths and St George Bank. Technology used includes:
Microsoft Windows Server
Microsoft Exchange Server
Linux - Red Hat Enterprise
Cisco SystemsStanley**'s selected client projects:
**
Department of Industry 
Team Foundation Server 2013 to Team Foundation Server 2015 upgrade.
**Griffith University
**Team Foundation Server 2013 migration to a new Team Foundation Server 2015. Migration of XAML build definition to vNext Build definition. Establishing continous delivery practice where each check-in resulted in a new setup package
**
**
---
Interested in what Stanley can do for you?
Contact Stanley's Account Manager to discuss your project
or call on +61 2 9953 3000