Christian Morford-Waite
Software Architect
Melbourne
Bachelor of Computing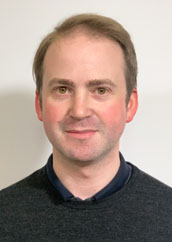 There's a way to do it better - find it.
Thomas A. Edison
Christian Morford-Waite
Software Architect Melbourne
Bachelor of Computing
---
Skills:
Azure |
.NET |
.NET Core |
.NET MVC |
SharePoint |
Power BI
---
Christian is a Software Developer with over 5 years of experience working with a wide range of technologies and Azure resources.
Specialising in backend .NET development and API integration. He enjoys working on process improvement and automation through PowerShell scripting and Azure Build Pipelines.
He is familiar with many of Azure Services offered by Microsoft including working with ARM templates, App Services, Databases, Storage, Messaging and Authentication.
In addition, Christian is Certified in ITIL Foundations Service Management and has experience working across all levels of support.
---
GitHub contributions
---
Interested in what Christian can do for you?
Contact Christian's Account Manager to discuss your project
or call on +61 2 9953 3000